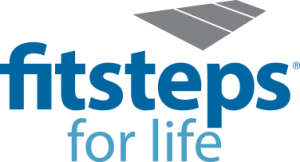 Fit Steps for Life is a program dedicated to changing the lives of cancer fighters and survivors. Exercise may not be the first thing that cancer patients think of when it comes to treatment, but many oncologists recommend it as a way to cope and even combat cancer.  Since 2001, the FitSteps program has prescribed exercise to over 21,500 patients.  Through science-based exercise guidelines, peer-reviewed and published research, and state of the art customized software, it can play an essential
role in the health and wellness of those we serve.
Experience the Benefits
Increases - 
Quality of life

Strength and endurance

Physical and mental function

Immune system

Flexibility and balance

Survival up to 50%
Decreases - 
Fatigue

Depression and anxiety

Nausea and vomiting

Side effects of treatment

Length of hospital stay

Chemo Brain 
Patient-Focused Approach
FitSteps for Life is a medically supervised fitness program dedicated to incorporating exercise into the treatment and prevention of cancer.  All adult cancer patients are eligible regardless of your diagnosis or physical abilities.  We can help you lead a stronger and healthier life.
Free for Life
It is the only program of its kind that is provided free for the lifetime of the patient – your health is our only priority.
Specialized Exercise Plans
We understand that each patient is unique, therefore the treatment we prescribe is always individualized.  A trained exercise specialist will work directly with you to create an exercise prescription tailored to YOU and your needs.  These exercise prescriptions may include cardiovascular, strength, and flexibility training using treadmills, ellipticals, dumbbells, stretch bands and stability tools.
Degreed Fitness Professionals
The program is administered by cancer exercise specialists who are degreed in exercise science and have completed extensive program training.  This knowledge and experience is essential to provide quality service and specialized care.  You will be closely monitored and evaluated to ensure safe and effective exercise progression.
Get Started today!
A physician referral is required for participation in the program.  Have your physician fax a referral form to 877-931-7975 or contact The Wellness Center at Titus for more information.