TitusFit Physical Rehabilitation & Therapy
---
903.434.8030
Fax: 903-434-8029
---
---
---
Titus Medical Plaza
2015 North Mulberry Street
Mt. Pleasant, TX 75455
---
---
---
Monday - Friday 
8:00am - 6:00pm
Closed Saturday & Sunday
---
---
TITUS LOCATIONS & CLINICS
---
---
---
TitusFit Physical Rehabilitation & Therapy features a comprehensive outpatient rehabilitation therapy center that offers a free 1 month membership to the Wellness Center after finishing your therapy.
Whether you are recovering from surgery, undergoing treatment for chronic medical conditions or receiving care for a traumatic injury or illness, our caring staff will partner with you to promote healing, reduce pain and restore you to the highest functioning level possible for your specific diagnosis.
A referral from a physician is necessary to get started with Physical Rehab & Therapy. Our staff will be glad to assist you with the referral.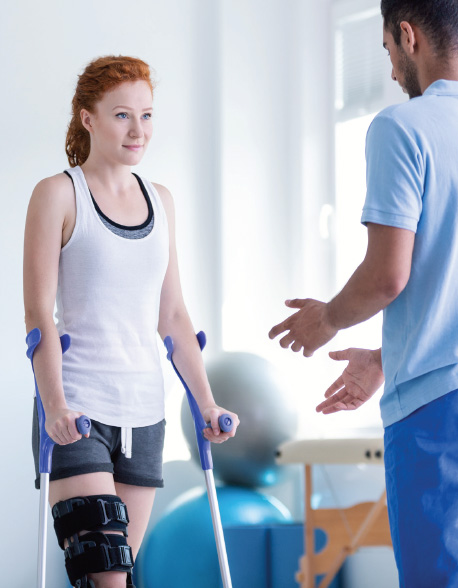 ---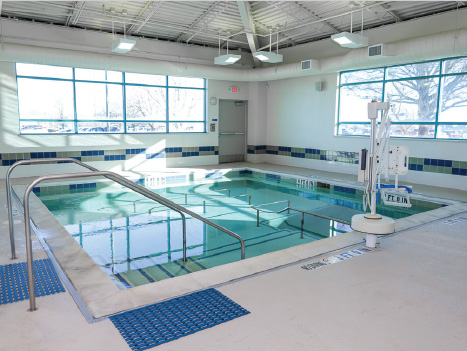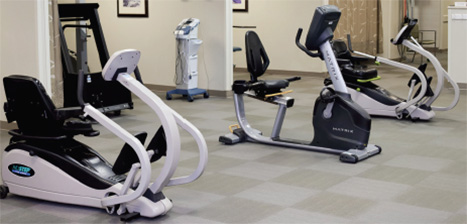 Physical Therapy Services
Aquatic Therapy*
Dry Needling*
Manual Lymphatic Drainage*
Compression Wrapping*
Parkinson's Therapy (Big and Loud)*
Sports Medicine
Orthopedic Therapy*
Manual Therapy
Balance Training
Gait Training
Neurodevelopmental Treatment
Pain Management
Spinal Traction & Spine Stabilization
Pelvic Floor
---
Occupational Therapy Services
Adult & Pediatric Therapy
Custom Splints*
Activities of Daily Living Retraining
Hand & Upper Extremity Rehabilitation*
Manual Therapy
Parkinson's Therapy (Big and Loud)*
Sports Medicine

Hand Therapy
Speech Therapy Services
Pediatrics & Adult Therapy
Neuromuscular Electrical Stimulation (Vital Stim)*
Deep Pharyngeal Neuromuscular Stimulation/Thermal Stimulation*
Modified Barium Swallow Study (MBSS)*
Augmentative Alternative Communication (AAC)
Lee Silverman Voice Treatment
*Specialties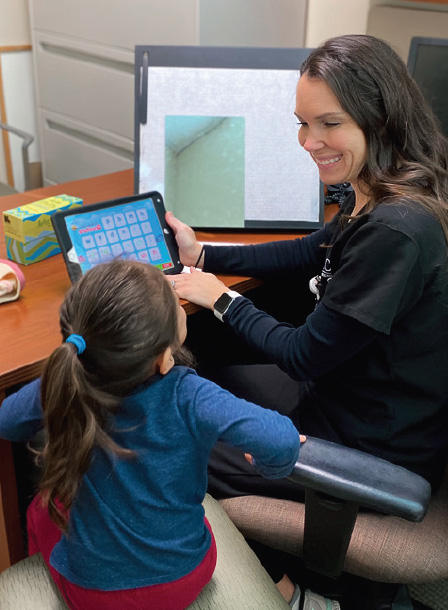 ---
Common Conditions Treated
Orthopedic & Work Related Injuries
Hand Tendon Repairs
Crush Injuries
Burns/Wounds
Sensory Integration
Developmental Delay
Neurological Disorders
Degenerative Bone & Joint Diseases
Sports Injuries
Degenerative Bone & Joint Disease
Orthopedic & Work-Related Injuries
Lymphedema
Acute & Chronic Pain
Neurological Disorders
Parkinson's
Postural Disorders
Spinal Injuries & Disorders
Amputations
Swallowing
Feeding
Speech
Language
Voice
Fluency
Memory
Cognition