In response to COVID-19, Titus Regional Medical Center is encouraging our community to Stay Home and Stay Healthy.  But that doesn't mean you need to cancel appointments you have with your health care providers!  We now offer Video Visits in place of many routine office visits.
---
---
Video Visits are easy to use and a great way to connect face to face with your physician without leaving the comfort and safety of your home.  All you need is a smart phone, tablet or computer with a camera to allow you to connect via ZOOM software with your physician and their staff.
If you would like to try a video visit, or are concerned about your scheduled upcoming appointment, call and ask your provider if a video visit option is available to you.  The clinic staff will give you detailed instructions on setting up your device.  When it's time for your appointment, you will receive an email to initiate your visit.
INSURANCE COVERAGE?  Video Visits are covered by most major insurance plans with appropriate co-pays, and for those without coverage we offer competitive cash pricing options.
Your health is our top priority.  Our goal is to continue to provide you with the best possible care in these uncertain times.  Video visits allow us to do just that.  Call today and schedule your video visit so you can stay home AND stay healthy.
---
---

Need to see your doctor?  Have an upcoming appointment?  Call your healthcare provider to see if you are eligible for a video visit!  Many evaluations can be done via video and phone.  If your evaluation qualifies, doctors and nurse practitioners can diagnose, recommend treatment and prescribe medication.
All that is required for a video visit is a mobile device (smart phone or tablet) or computer with Zoom Cloud Meeting installed and patient registered for MyChart.  Full download and installation instructions are listed for your device below.

When the time for your video visit appointment nears, your providers office will send a Zoom invite to your email inbox.  Simply click the link to connect to the nurse.  It's that simple!

Once connected to your video visit, your provider will complete your exam, recommend treatment and prescribe any medications needed - all from the comfort of your home!
---
---
Download Zoom Cloud Meetings HERE!
---
Download & Installation Instructions for Zoom Cloud Meetings
---
Choose mobile device or desktop operating system below for download and install instructions.
---
---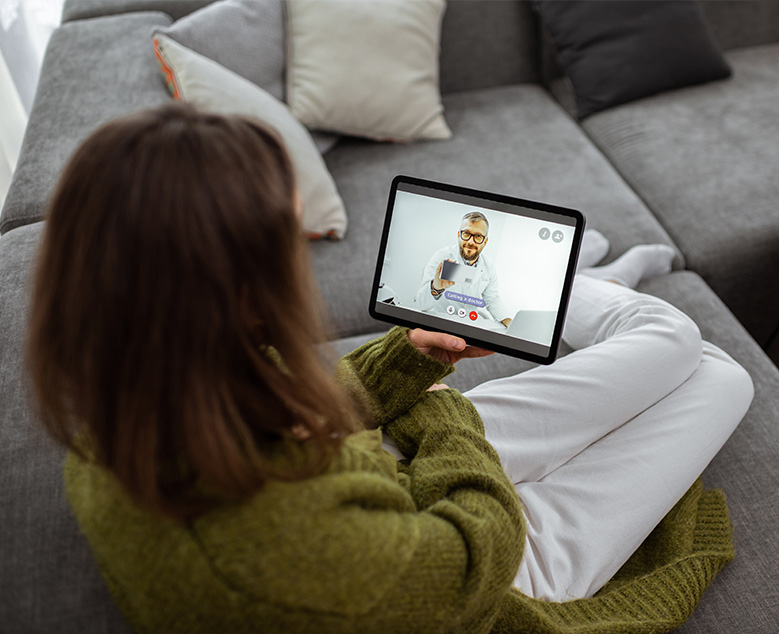 ---
For additional assistance, contact your providers office.
---
---