Breast and Cervical Cancer (BCCS) Program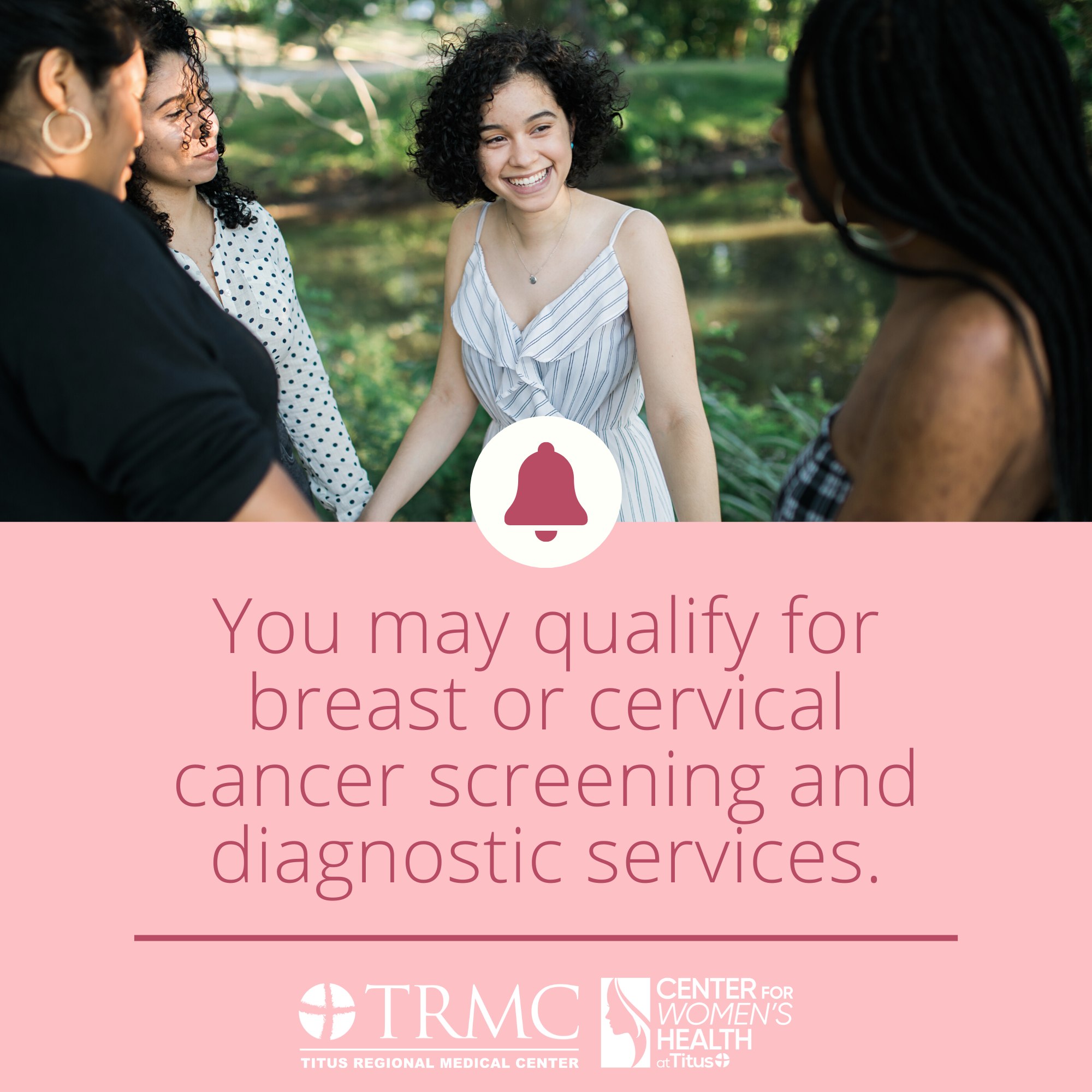 You may qualify for breast or cervical cancer screening and diagnostic services if you:
Are a Texas resident

Are a woman aged 18 or over

Have a household income at or below $21,200 (at or below 200 percent of the Federal Poverty Guidelines)

Do not have health insurance or are underinsured
Ask your Primary Care Provider or your OBGYN about the Breast and Cervical Cancer (BCCS) Program, or contact us at 903.577.6357 or 903.380.8798.
-----------------
Usted puede calificar para los servicios de detección y diagnóstico de cáncer de mama o de cuello uterino si:-
Es residente de Texas

Es una mujer de 18 años o mayor

Tener un ingreso familiar de 200 por ciento o menos, de acuerdo a las Pautas Federales de bajos ingresos

No tiene seguro de salud o tiene seguro que no cubre todos los gastos.
Todo lo que necesita hacer es preguntar a su proveedor de atención primaria o a su ginecologo sobre el Programa de Cáncer de Mama y Cuello Uterino (BCCS) o comunicarse al 903.577.6357 903.380.8798 para completar una solicitud.