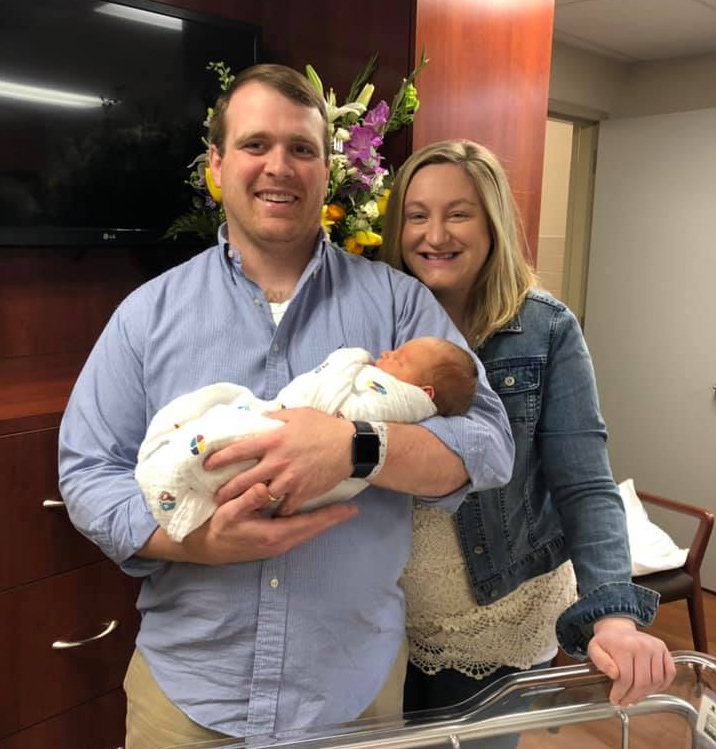 Transforming Our Community One Baby Blanket at a Time
A swaddled baby is a happy baby. No one knows this like the members of our auxiliary staff who often volunteer to spend time holding newborns in the Nursery at Titus Regional Medical Center. That's why earlier this year the Titus Auxiliary Members partnered with Titus Regional Medical Center to provide a custom Titus swaddle blanket to every newborn baby at Titus.
"We wanted to donate a blanket to each and every new baby born at Titus because we think this small token is a great way to comfort a newborn, and it is also a sweet memento for the parents to hold on to," said Linda Blount, Auxiliary President.
Each blanket is patterned with the Titus emblem and a pair of baby feet. It is made from a soft, white muslin material that stretches just enough to snuggle a newborn. The Labor and Delivery staff proudly present the blanket to parents upon discharge from the hospital.
"It is so special to see the smile on a mom's face when you hand her this blanket. Giving birth to a baby is such a big moment and we try our hardest to make every little detail count," said Pam West, Director of Women's and Children's Services.
Titus Regional Medical Center is so fortunate to have giving and thoughtful volunteers. Without their partnership with Titus the swaddle blankets would not be possible. Their generosity has helped Titus transform this community, one baby blanket at a time.
For more information or to learn about becoming a member of the Auxiliary Program at Titus please call 903.577.6077