Surgery Associates Open a NEW Location at TRMC.
Surgery Associates at Titus cut the ribbon Wednesday, August 23, 2023, on a new location on the second floor of the main Titus Regional Hospital building in Suite 203. This General Surgery Physician Practice has been serving patients in OUR community since 2017 and needed more space to accommodate its growing patient population and additional surgeons.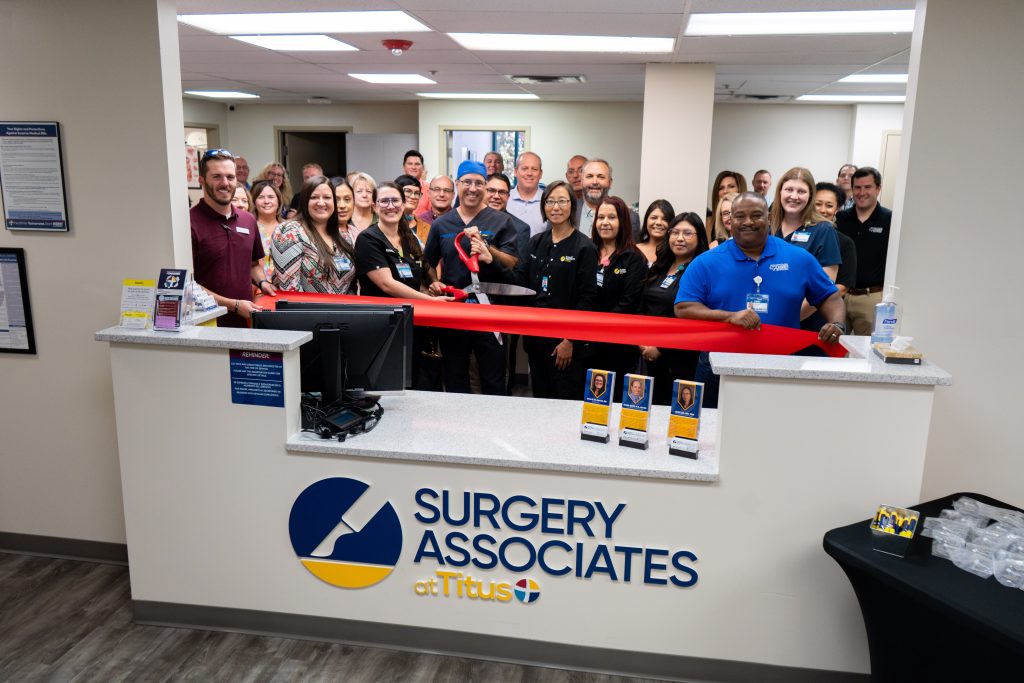 Dr. James Bové joined Titus Regional Medical Center ("TRMC") in 2017 and he and his family quickly became a part of our community.  He received his medical degree from the Philadelphia College of Osteopathic Medicine and has been in practice for close to 30 years. Dr. Bové currently serves as Chief of Staff at Titus Regional as well. His practice philosophy is founded upon educating patients regarding all options for care, promoting complete understanding, and focusing on state-of-the-art minimally invasive techniques. As the practice has grown, it became apparent that TRMC and Surgery Associates at Titus needed additional surgeons to care for the needs of our community.  After an extensive nationwide search, two new physicians were recruited to join the team.
Dr. Jane Lee joined Surgery Associates at Titus in December of 2021.  She brings with her extended experience with liver, bile duct, and gallbladder surgery, offers many laparoscopic options for less invasive treatments, and has accepted the role of Medical Director of Trauma for TRMC. She received her medical degree from the State University of New York at Stony Brook and completed her surgical residency at the University of Nebraska Medical Center in 2016. She then went on to complete a Hepatobiliary and Transplant Fellowship in 2018 at the University of California in Los Angeles. Dr. Lee comes to our community with a heart to serve and an immense amount of expertise valuable to her patients.
Dr. Alicia Kincaid joined the team in late 2022. She received her medical degree from Rocky Vista University College of Osteopathic Medicine and completed her surgical residency at St. Anthony Hospital in Denver, Colorado in 2022. She grew up on a ranch in a small town in Southern Colorado and has always wanted to live in and serve a rural community yet ensure that her patients get the same care and technology they would receive in a big city.  When not at work, Dr. Kincaid loves all things outdoors, and spending time with her two young children and husband.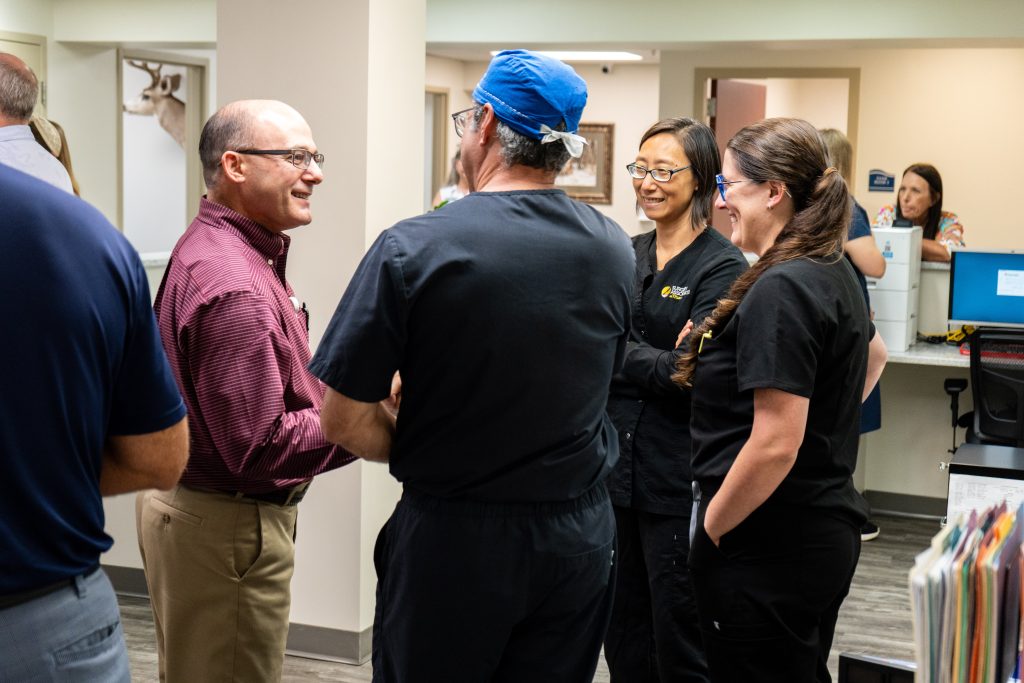 "TRMC and The Clinics Of Titus (TCOT) are pleased to be able to provide twenty-four-hour coverage for general surgery needs of our community," shared Patty Boeckmann, TCOT Chief Administrative Officer.   "This extensive coverage by our three outstanding general surgeons is not typical of rural health care systems of our size."  Surgery Associates at Titus offers a complete range of general surgery, including GI endoscopy/colonoscopy, hernia treatments, comprehensive breast care, thyroid surgery, and minimally invasive surgery of the chest and abdomen including advanced robotic surgery.  Dr. Milan Sekulic, TCOT Chief Physician Executive stated, "I am excited to work alongside three outstanding general surgeons.  The comprehensive surgical services they provide are not commonplace in rural communities – Surgery Associates at Titus is an integral part of The Clinics Of Titus."