Dr. Gordon Downie Moves to New Role with TRMC Health System
After providing inpatient care at Titus Regional Medical Center (TRMC) since 2007, Dr. Gordon Downie completed his last shift as an Intensivist in TRMC's ICU on September 21st.  With over 39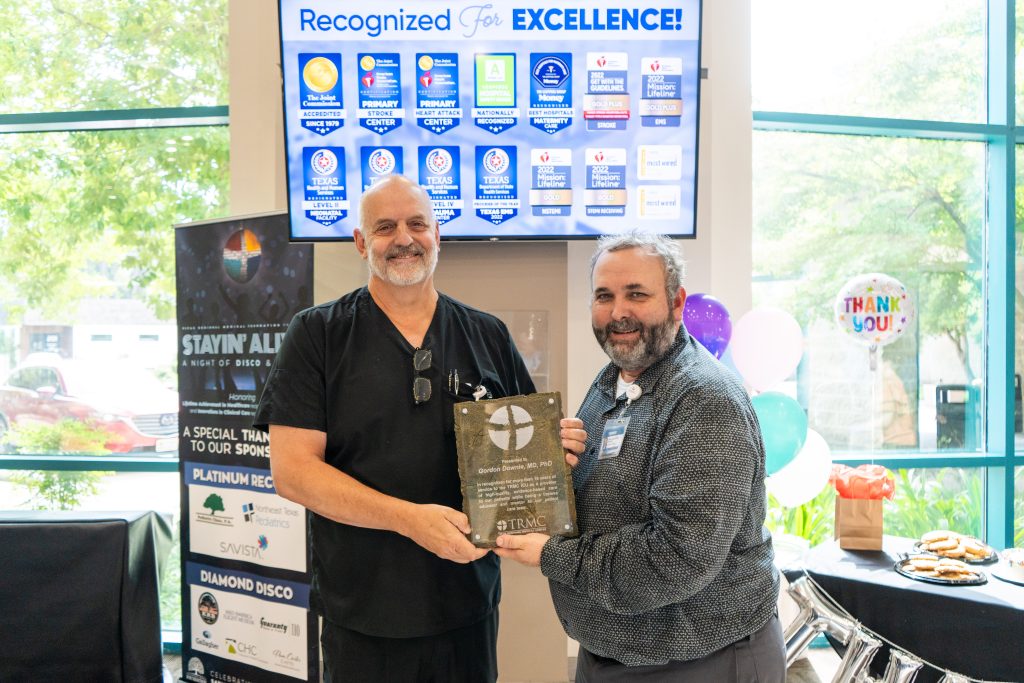 years of inpatient care experience, his clinical expertise has been a vital part of the TRMC Care Team.  While his time in the ICU may have ended, he will continue to serve the health system and community in a variety of roles.
"Dr. Downie has been a leader and mentor in TRMC's ICU since I have been at Titus.  His passion for clinical excellence and drive to provide a higher level of care for our community to receive their care locally will be the legacy he leaves behind in the ICU.  TRMC is forever grateful for his journey in our ICU," stated Chief Executive Officer Terry Scoggin.
Dr. Downie will be opening a Pulmonary Nodule Clinic inside the CancerCARE at Titus facility later this year.  The clinic will focus on diagnosing and treating lung cancer in our community, centering around advanced testing in partnership with imaging and treatment options through the new CancerCARE at Titus program.  He will also work to support Utilization Management at TRMC and will continue to serve his thriving independent outpatient practice.
"Dr. Downie's contributions to our health system and medical staff are innumerable, and TRMC has been fortunate to benefit from his clinical expertise for the past 17 years. His clinical leadership was instrumental in our navigating the pandemic successfully, and I look forward to working with him in his new roles," stated Chief Medical Officer William Hooks, MD.  TRMC is proud to recognize and thank Dr. Downie for all he has done and all he will continue to do in service to our community, health system, and medical staff.