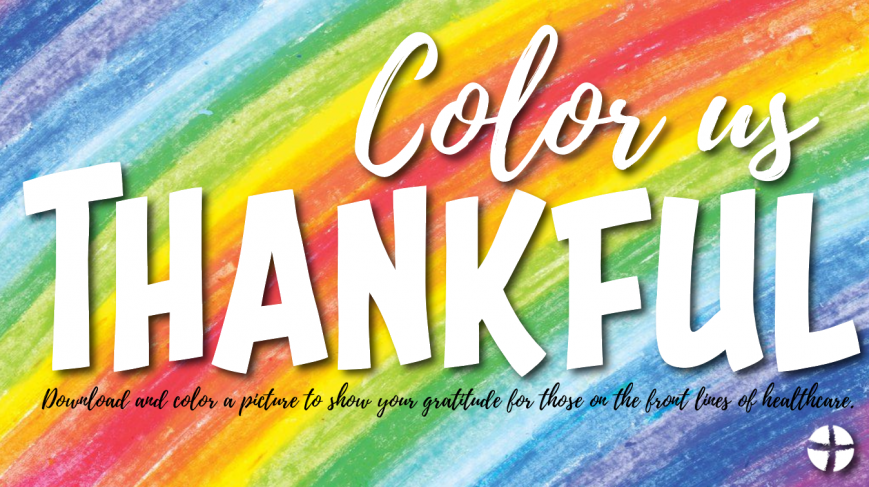 Our team at TRMC has been on the front lines of the COVID pandemic for a couple of months now, and we really miss our friends and family in our community. We would LOVE to hear from you!
We invite the young and young at heart to encourage our team by participating in our Color Us Thankful event. Click the link below to download coloring pages so we can display your artwork online and in our facility to show our team some community support.
Snap a photo of your masterpiece and email it to ThankYou@TitusRegional.com.  Or if you'd like to bring in your artwork, please also email us at  ThankYou@TitusRegional.com  and we'll arrange a time for you to drop it off.
Your creativity will certainly brighten the days of those serving. We can't wait to see it!