TRMC Announces 2021 BrightWell Nurses
The BrightWell Nurse Award is given annually to the extraordinary nurses at TRMC who exemplify inspirational, compassionate care and support to their patients, their team members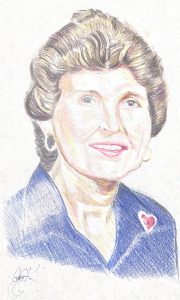 and OUR community.   Recipients are nominated by the leadership team and selected based on their demonstration of the values exemplified by the nurse the award honors, Dorothy Brightwell.
The BrightWell Nurse Award symbolizes the moral and ethical fiber of Dorothy and recognizes nurses who embody the traits she exhibited daily:
Advocacy for the patient, medically but also holistically
Dedicated to the field of nursing and dependable on that dedication without hesitation
Expectation of excellence in yourself in your performance as a nurse for the sake of patients, and not accepting of less from your team members
Quick to come to the aid of those in need, both patients and peers, often willing to "go the extra mile" when needed for either venue
Honesty
Integrity
As a leader, not afraid to make a decision, choice, or recommendation that might be unpopular, if you believe it is the right one for the patient or any situation you faced
Steadfast and unwavering when you know what is right or important.
Servant leader inside the four walls of the hospital and outside in the mission field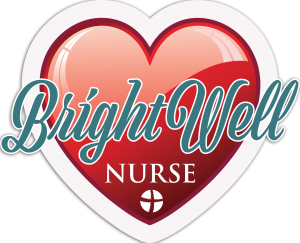 On behalf of the Titus Regional Medical Center and the TRMC Leadership Team, we congratulate the following nurses on being selected for the 2021 BrightWell Nurse Award:


Megan Barrett, RN

Meagan Barrett works in the TRMC ICU and is highly regarded for her clinical acumen and caring heart. Meagan espouses the TRMC vision of compassion and excellence in healthcare and was recently named TRMC Nurse of the Year. Meagan carries high standards for herself and is a role model for fellow nurses. She is valued as a preceptor and has the ability to impart wisdom to both new and experienced nurses in the health system. Meagan is a knowledge seeker that is definitely an asset in helping an organization move toward High Reliability & Zero Harm. She is known as a team player among co-workers and never turns down a call to render aid in other units or specialties throughout the medical center. TRMC is delighted to announce Meagan Barrett as a 2021 BrightWell Nurse.

Dania Castro, LVN

Dania Castro, is a Licensed Vocational Nurse and began her journey at the hospital in Titus Regional Medical Group's clinic float pool. Due to the great work that she performed, Dania became highly sought after to join various practices. She was finally recruited by Heart & Vascular Institute at Titus where she continues to work today. During her tenure, she has been admired for her strong work ethic. Her versatility, compassionate heart and positivity make her an asset to our health system. We are pleased to announce Dania Castro as a 2021 TRMC BrightWell Nurse.

Tanya Derrick, RN

Tanya Derrick, RN is a long term nurse on the Maternal and Pediatric floor at TRMC. She has a caring heart and a kindness that emanates from within and flows to the patient through her care. She is well loved by all those that encounter her, especially our physician partners. She is known as a role model on the unit for other nurses and staff, alike. Team members look to her for guidance and she always displays a willingness to help in any way that she can. We are pleased to announce Tanya Derrick as a 2021 TRMC BrightWell Nurse.

Nikki Eddy, RN

Nikki Eddy, Registered Nurse in the Surgical Services Department is a great bedside nurse that gives 110% to her patients every day. Under all circumstances and stressful events, Nikki remains professional and calm and that has catapulted her as a mentor and leader within the department. Her manager describes her as an asset and is privileged to work with her as she recovers our surgical patients. Nikki cares about the hospital and community and possesses a driving passion for positive patient outcomes. Focused on expanding her education, she is a knowledge seeker that is pursuing higher education in nursing. We are pleased to announce Nikki Eddy as a 2021 BrightWell Nurse.

Courtlyn Efurd, RN

Courtlyn Efurd, our "newest to nursing," recipient named as a BrightWell Nurse has already left an impression on the Medical Surgical Unit of TRMC. Always willing to go above and beyond to help patients, she has cross trained to other units, as well.  Courtlyn constantly seeks learning opportunities and welcomes feedback on her performance as she understands it will elevate her nursing career. She is known for helping to use our EPIC electronic medical record to its fullest advantage. An emerging leader, these great qualities described were quickly evident to her manager. We celebrate Courtlyn Efurd as a 2021 TRMC BrightWell Nurse.

Carla Gaddis, RN

Carla Gaddis, RN works as a charge nurse in Solutions at Titus Regional Medical Center and has been part of the Titus family for 13 years. She is highly proficient in her clinical skills and has a passion for caring for those patients suffering from Psychiatric conditions. Carla is a special nurse providing special care to one of our most vulnerable patient populations. Carla constantly aspires to improve quality of care and patient experience to achieve the best possible patient outcomes. Her energy and enthusiasm reflects her commitment and dedication to our patients and our vision. We celebrate Carla Gaddis as a 2021 BrightWell Nurse.

Jaime Hart, RN

Jaime Hart, Registered Nurse in the Nursery at TRMC has helped innumerable newborns have a jump start in life through her great care. Jaime has a heart as big as Texas and is always putting others before self. She brings to her positon advanced knowledge and expertise in care of her tiny patients. Respectful in her approach and professional in her interactions with others, she is a true TRMC leader. We are pleased to announce Jaime Hart as a 2021 TRMC BrightWell Nurse.

Niki Huggins, RN

Niki Huggins, Registered Nurse in the Nursery at TRMC provides excellent care to our tiniest patients. Always willing to go above and beyond she is highly regarded among parents and co-workers as a true TRMC asset. Fellow nurses in her unit know that they can count on Niki. Physicians have great confidence in her ability to take care of one of our most vulnerable populations. Niki embraces the characteristics of a BrightWell Nurse in providing excellence in healthcare. We thank Niki for her service and are proud to name her a TRMC 2021 BrightWell Nurse.

Annie Hill, RN

Annie Hill, Registered Nurse in the Nursery at Titus Regional Medical Center is bi-lingual and always willing and eager to translate important medical information to our Hispanic community. A person that wants to continually improve the Nursery Unit, she is constantly bringing forth new evidenced based ideas that will better the department and improve the outcome of our patients. Annie is known for providing kind and compassionate care, we celebrate Annie Hill as a 2021 BrightWell Nurse.

Samantha James, RN

Samantha James, Registered Nurse on the Medical Surgical floor of TRMC is a definite asset to the unit. Always willing to help patients, families and coworkers Samantha is seen as one of the kindest people in the medical center. Samantha attended the TRMC Critical Care Academy and seized that opportunity to catapult her career. Known for her team spirit, Samantha is constantly looking for opportunities to help TRMC in their quest of high reliability in health care. Samantha also serves as preceptor on her unit. We are pleased to announce Samantha James as a 2021 TRMC BrightWell Nurse.

Brittany Marshall, RN

Brittany Marshall, Registered Nurse began her journey in the TRMC Emergency Department as a new graduate and quickly transitioned to the role of a leader. Her dedication to her profession and patients is evident in her desire to elevate her practice through learning. Brittany's caring attitude is noted in the time she spends teaching her patients, new nurses and students. Her manager shares that one of her best qualities is her desire to up-lift a new generation of nurses to success. We are happy to announce Brittany Marshall as a 2021 BrightWell Nurse.

Tim Nelson, RN

Tim Nelson, long term and successful Paramedic is now a Registered Nurse working in the TRMC Emergency Department. His experience in dealing with traumatic injuries and intimate knowledge of prehospital care has been an extreme benefit to providers and staff in the ED. Tim has recently been transitioned into a newly revamped Charge Nurse position that is key to elevating the quality of care to our ED patients. Tim is known by all as a quiet and kind nurse that heals with compassionate hands. We thank Tim and are happy to announce his appointment as a 2021 TRMC BrightWell Nurse.

Holly Parr, RN

Holly Parr, RN in the Nursery at TRMC spends her time caring for our newborn population. She is the perfect person to care for our tiniest of patients because she is gentle and loving. Holly has truly meet her calling as a Nursery/NICU nurse and she is admired by her fellow co-workers, management and physician partners. The skill set that sets her apart as a nurse is the ability to pick up on the smallest details and changes in her patient population. TRMC is fortunate to have her and is pleased to announce Holly Parr as a 2021 BrightWell Nurse.

Jennifer Posey, RN

Jennifer Posey, Registered Nurse has been appointed in the newly revamped charge nurse positon in the TRMC Emergency Department. Jennifer's vast and varied background in nursing from ICU & Cath Lab to Home Health make her a strong clinical nurse. Jennifer's positive attitude is contagious in the ED. Known for her strong work ethic, if a patient has a need Jennifer is the first to arrive at their bedside. Among her many attributes, Jennifer is well known and valued for her critical thinking skills. We congratulate Jennifer Posey as a 2021 TRMC BrightWell Nurse.

Nichole Quezada, RN

Nichole Quezada, Registered Nurse works in the TRMC Labor & Delivery Department. Gentle and kind, Nichole is known for her calm care during the delivery process. She has that extra special touch that she bestows upon her patients that means so much during one of the most special times of their life. She is someone that her co-workers can count on to provide excellence in healthcare and we celebrate Nichole Quezada as a 2021 BrightWell Nurse.

Mia Rundles, RN

Mia Rundles, TRMC Labor & Delivery nurse is highly regarded within her department. She has a big heart and provides compassion to her patients. It is evident in her care that Mia always seeks new opportunities to become a better nurse and she is known for actively listening to her patients concerns. Mia encourages mentoring from physicians and desires to be in step with their preferences for their patients. Her leadership team describe her as a high performer that is vested in the department which is evident in her willingness to help in a variety of ways. She is a true team player. More often than not, when her name is mentioned, the following is said, "the world needs more Mia's." TRMC is proud to announce Mia Rundles as a 2021 BrightWell Nurse.

Cecilia Smith, RN

Cecilia Smith, Registered Nurse on the TRMC Medical Surgical Unit serves in the role of preceptor on the unit. Cecilia, known as a leader of the unit, has a desire to grow those skills by working on elevating her nursing degree through higher education. She is known for her intellect and caring heart which serves her well in her chosen profession. Her goals and aspirations are to be in a management positon at TRMC, and there is no doubt she will be successful in her quest. TRMC is pleased to announce Cecilia Smith as a 2021 BrightWell Nurse.

Ashley Stanley, RN

Ashley Stanley, RN works in the TRMC Nursery including the Neonatal Intensive Care Unit. Known for her work ethic, no task is too big or difficult for Ashley. Her co-workers would describe her as someone that is always willing to help and eager to impart wisdom regarding her profession to other staff members.  A lifelong learner she is a true role model and an asset to the department and TRMC. We are happy to announce Ashley Stanley as a 2021 TRMC BrightWell Nurse.

Jeremy Townes, RN

Jeremy Townes, TRMC Registered Nurse transferred to the Cath Lab from the ED after 18 years. He brought with him a wealth of knowledge and skills to the Cath lab that equates to optimization of care for our patients. Well known and respected throughout the organization, Jeremy also serves as the TRMC Primary Heart Attack Center Coordinator. One of his many talents is using data for performance improvement in the care of our Heart Attack patients. He is smoothly efficient, calm in crisis and known for his willingness to share his knowledge and skillset. Jeremy, a humble person is intent on providing a Zero Harm environment as he is often heard asking his teammates to check his work. Co-workers would describe Jeremy as a compassionate and a highly intellectual nurse that led his team to achieve the American Heart Association's Gold status for Primary Heart Attack Centers.  We are pleased to announce Jeremy Townes as a 2021 BrightWell Nurse.

Jessica Valles, RN

Jesica Valles, RN on the TRMC Medical Surgical Unit is the epitome of what a nursing leader signifies as she is known for her caring heart and smart mind. Jesica possesses the ability to be a calm force in stressful situations. A knowledge seeker, she is known for continually working to improve processes through education of her team on the night shift. In her words, helping others through her nursing hands fulfills Jesica.  We are happy to name Jesica Valles as a 2021 TRMC BrightWell Nurse.

Elizabeth Vaught, RN

Beth Vaught, RN on the Orthopedics and Rehabilitation Unit at TRMC graduated nursing school in 2016 from the University of Texas Longview. Her outstanding work ethic and professionalism is greatly admired by physicians and peers. Beth's passion for nursing is displayed through her excellent patient care and is reflected by positive patient comments. She constantly seeks opportunities to learn and grow as a nurse and is currently pursuing board certification as a Certified Rehabilitation Registered Nurse (CRRN). She is a role model on her unit and TRMC is pleased to name Beth Vaught as a 2021 BrightWell Nurse.

Laney Walker, RN

Laney Walker is a Registered Nurse that works in the Case Management Department at TRMC. Laney has a sharp mind and clinical acumen that sets her apart as a nurse.  She is compassionate and caring in all interactions with her patients. The calm in the face of a storm is how Laney is described by her manager. In addition to these characteristics, she has a work ethic that is admirable as it is always patient centered. Recently Laney was selected as the Mount Pleasant Tribune's 2021 Reader's Choice Awards Best Nurse. This came as no surprise to her co-workers including our physician partners. We are happy to name Laney Walker as a 2021 TRMC BrightWell Nurse.

Candice Zilch, RN

Candice Zilch, is a Registered Nurse in the TRMC Cath Lab and is a definite asset to the unit and the hospital. She has many great qualities, with one of her greatest being her ability to self-reflect which has allowed her to grow into a high performing Cath Lab nurse. Her growth mindset and humble attitude permits her to always ask questions which serves her well in her position. In addition, Candice serves in the Super User role for our EPIC electronic medical record project. Where time and efficiency are of utmost importance to save lives, Candice is the epitome of a perfect fit for the Cath Lab. We celebrate Candice Zilch as a 2021 TRMC BrightWell Nurse.