Field Trauma & Rescue Course
Field Trauma & Rescue Course
---
---
---
Join us on October 29th!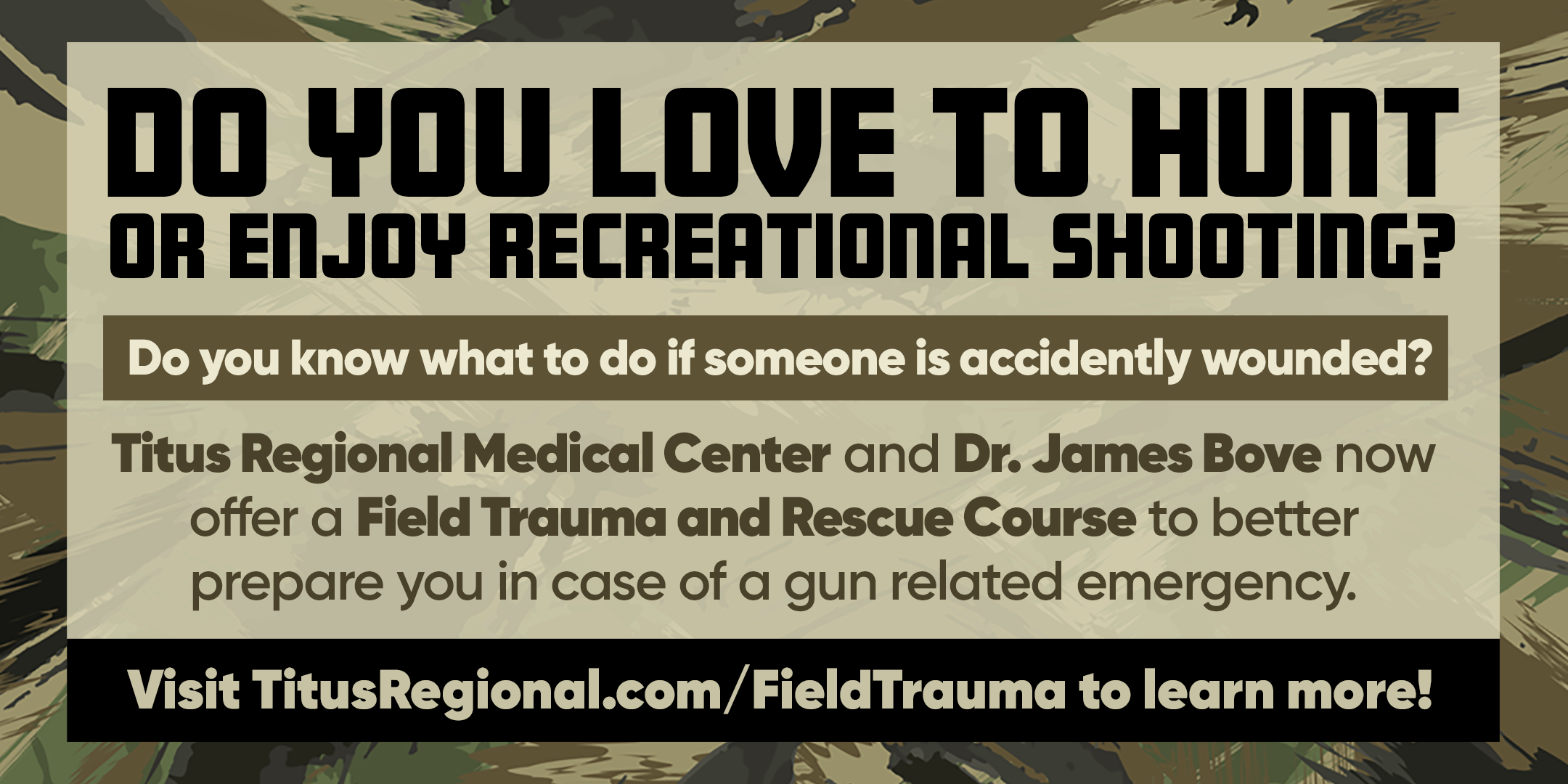 Join Dr. James Bové and the Titus Regional EMS Team as they lead this valuable course designed to help deal with accidental gunshot wounds in the field.
Class includes:
Modified "Stop the Bleed" Course
Treating Penetrating Trauma
Scene Management
Complete Field Kit
Tickets are on sale now for $75 each and the class is limited to only 20 students. All participants must be over 16 years of age to complete the course. Class will be held in the Titus Regional Medical Plaza Conference Center from 1 PM - 5 PM.