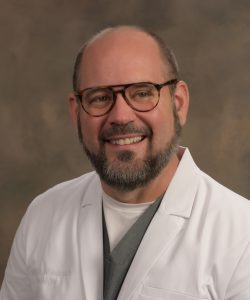 Lance P. Walsh, M.D., Ph.D.
Medical Practice:

Location:
2001 N Jefferson Ave Ste 210
Mt. Pleasant, TX 75455
Main: (903) 434-7111
Fax: (903) 434-7112

View Google Map
---
Specialty
Urology
Biography
Dr. Lance Patrick Walsh is a specialist in urology, treating a variety of conditions ranging from cancer of the genitourinary tract (kidney, prostate, bladder) to benign conditions including kidney stone, BPH, incontinence, bladder prolapse, and hematuria. Dr. Walsh specializes in minimally invasive and robotic assisted laparoscopic surgery using the latest techniques to help his patients.
Dr. Walsh has made numerous presentations and is well published in his specialty with more than 20 articles in peer-reviewed journals. Among his many research and science honors and awards include being named recipient of the Chancellor's Award at Texas Tech University.
Texas Tech University Health Sciences Center – Medical Degree & Doctor of Philosophy in Medical Biochemistry
University of Texas Southwest in Dallas – Residency in Urology
University of Texas Southwest Affiliated Hospitals – Internship in General Surgery
Certifications
Board Certified in Urology