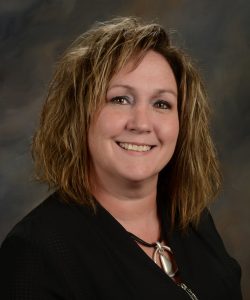 Medical Practice:

Location:
2015 Mulberry St #210
Mt Pleasant, TX 75455
Main: (903) 434-8073
Fax: (903) 434-8076

View Google Map
---
Specialty
Neurology
Biography
My name is Karen Freund. I was born in Pittsburgh, Pennsylvania but have lived coast to coast and overseas.  I have been in the medical field for 32 years. I received my nursing RN Diploma in 2005 from Trinity School of Nursing in Steubenville, Ohio.  My first nursing job was as a trauma nurse in the emergency department in a level one trauma hospital in Canton, Ohio. While I have 13 years of Emergency Room experience, I did dabble in Case Management and operating room nursing but my true love is direct patient care.  It was while working as an emergency room nurse that a couple of the ER physicians began encouraging me to go back to school and further my education. So I eventually took their advice and enrolled in Wheeling Jesuit University where I graduated with my BSN and MSN as Magna Cum Laude. I graduated with my MSN in 2018 in the Family Nurse Practitioner Program.  My husband and I moved to Texas from Ohio and I began working for Titus Regional Medical Center's emergency department in December of 2017 while continuing my education remotely and doing clinical work with a local physician. In August 2018, after getting all credentialing completed, I was blessed to be given the opportunity to work as the Nurse Practitioner alongside Dr. Saud Khan in the Titus Neurology Center.  I am a member of the International Honor Society of Nursing (Sigma Theta Tau), The American Academy of Neurology, The American Headache Society, and The American Academy of Nurse Practitioners. I am a board certified Family Nurse Practitioner.
I love TRMC! I love that we take care of our own home town. I don't want to just work for Titus, I want to be part of Titus, I know that we have something special here and I couldn't be more proud.
On a personal note. My husband and I have three daughters. Our oldest, a graphic designer, lives here in Pittsburg with her husband and our two grandsons. Our middle is an ER nurse in Ohio, and our youngest is a certified veterinary rehab specialist in San Antonio. We live on a small ranch and raise Appaloosas. We currently have 29 of them and a small herd of cattle.  The ranch and livestock are our hobby and stress reliever. I loved to break and train horses as well as compete. We also enjoy offering our horses and stables free of charge to local kids and 4H groups with Behavior contracts that include grades, responsibilities, avoidance of drugs and alcohol and respect. We were very active in this endeavor in Ohio as our part to help give children something to do to stay out of the opioid epidemic. That is how Mount Hope Stables began.
Certifications
Family Nurse Practitioner