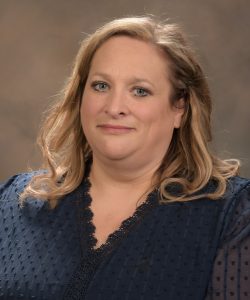 Karen Bowery, RN, MSN, FNP-BC
Medical Practice:

Location:
2001 N Jefferson Ave Ste 210
Mt. Pleasant, TX 75455
Phone: 903-434-7111
Fax: 903-434-7112

View Google Map
---
Specialty
Urology
Biography
I take great pride and am excited to be working with Dr Walsh in the Advanced Urology Clinic with Titus Regional Medical Center. "I feel that it is an honor to serve the patients who live in Titus County and the surrounding areas".
Karen Bowery, FNP-BC is a board-certified Family Nurse Practitioner with prior experience in General Primary Care, Internal Medicine, and Mental Health care in all age groups from older children/teens to adults and the Geriatric population. She completed her education first at the University of Texas at Tyler where she received her Bachelor of Science in Nursing. She then completed master's degree in Family Practice from Walden University. She has lived and in East Texas with her family for over 22 years while also working in Longview, Tyler Texas, and the surrounding areas.
I will be working closely with Dr Lance Walsh and the AUI staff to provide treatment of urological disorders and symptom management in males (BPH, Erectile Dysfunction, incontinence, Testosterone Dysfunction, and hematuria). Also, in women's urological disorders that may include OAB, incontinence, leakage, Cystitis, and hematuria, and with both sexes for Urinary Tract Infections, bladder disorders, and Urological tract cancer detection that is state of the art.
Education
Bachelor of Science in Nursing
Master of Science in Nursing